2018 Turfline® Champion
Lawn grass as the champions
This year is all about football. To celebrate the World Championship DLF has made a limited edition Turfline® CHAMPION mixture, so that consumers can get a lawn like the professionals.
Turfline® CHAMPION is hard wearing - as the turf on many of the stadiums in Russia.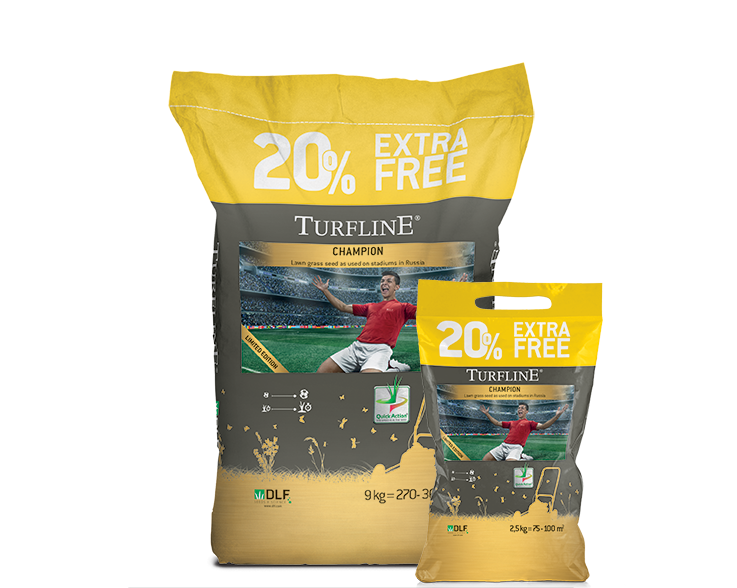 Turfline® CHAMPION establishes quickly due to the ideal composition including the unique Quick Action®. It establishes faster than normal lawn grasses, is extremely hard-wearing and optimal for areas with hard usage, is very dense and it recovers fast after damages from wear.
Turfline® CHAMPION is the perfect mixture for sports activities - whether on the stadiums in Russia or in your back yard.

Explore the entire Turfline® range here!

Download Turfline® CHAMPION product leaflet here!