Champion grass in the finals
A new generation of champion grass conquers the largest football events in 2019
May 29th , the Europa League will take place at the Olympic Stadium in Baku, Azerbaijan, featuring Chelsea against Arsenal
June 1st,, the UEFA Champions League final will be played at the Estadio Metropolitano in Madrid, featuring Liverpool against Tottenham
From the 7th of June, 24 teams will encounter one another in nine French stadiums in the Women's World Cup, in the course of a month
These top sporting events have one thing in common: They are to take place on grass developed by DLF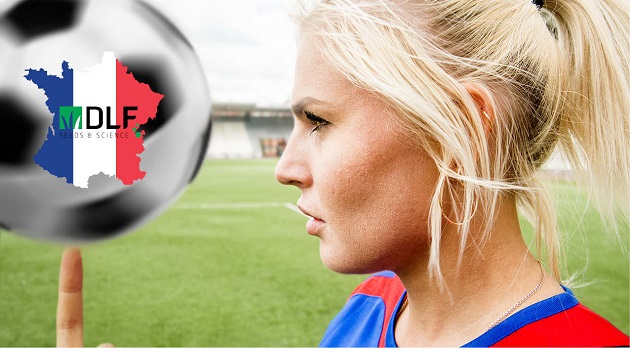 The grass has to be beautiful and tough, when these massive sporting events are being transmitted to millions of football fans across the globe. The grass from DLF has proven that it is up to the task, as it has been in the last three World Cups, in South Africa, Brazil and Russia.
DLF's champion of grass, 4turf® has already won, even before the football stars have laced their boots and head out to fight for glory and gold in the men's biggest and second biggest club finals - and the Women's World Cup.
Innovative second generation turfs of champions
The secret behind the successful sportsturf is to be found in the plant breeding. Where traditional ryegrass has two sets of chromosomes, 4turf® has four sets. This boost's the seed size and result in a faster establishment on the turf.
High stress tolerance, increased strength and deeper rooting are some of the key features of this turf-type. This makes 4turf® exceptionally resistant when it comes to drought and fungal diseases, and the grass requires less irrigation. This ensures that the grass is better qualified for the most demanding venues around the globe.
The deep rooting systems ensure that the 4turf® grass is among the best and strongest varieties for sporting events, additionally, it makes it harder to wear down, as it regenerates faster.
Final after final
When you're watching the Champions League final, The Europa League final or one of the 24 matches in the Women's World Cup 2019, you will see some of the best footballers in the world. They will perform under optimal conditions on natural turf – perfected as a result of successful plant breeding - ready for battle.
Read more here.