DLF Breeders visit trial plots in UK
DLF is dedicated to deliver top quality varieties. One of the ways we do this is to challenge ourselves to reach the top of recommended lists.
A new grass variety is always tested for distinctiveness, uniformity, and stability a so-called DUS test. This is a legal requirement to ensure that the consumer is ensured a basically acceptable product. This is true for forage and turf grasses alike.
This is a little look into the world amenity grass seed and their way to the top recommended lists.
Greenkeepers, grounds men and women of professional sports arenas and high-profile clubs needs a little more than a basically acceptable product. They are much more particular when they choose the seeds for their pitches, sports fields, greens, and fairways.
The grass' ability to give a golf ball speed on a green, a uniform bounce of the ball and capacity to regenerate after a yet a wet weekend in the grounds when kids to old boys has been around to practise.
If we take a step closer to home; Have you ever looked at a shelf with grass seeds in the DIY store and wondered how a seed producer can combine seeds to make a "Shade mixture", "High traffic mixture" or a "Sports- and play mixture"? what is the difference?
Well it is because DLF and other seed companies do not stop with an approved DUS, we enter the best varieties into further test programs like the British STRI list, the Dutch guide GrasGids, the US NTEP list and many more.
Behind each of these lists are organizations, that have test fields, where plots of the grass varieties are exposed to quite refined and specific wear to simulate certain conditions.
For example golf shoes: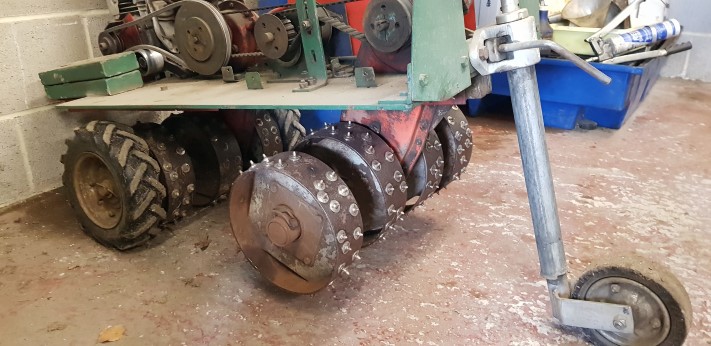 Or tennis shoes and football boots…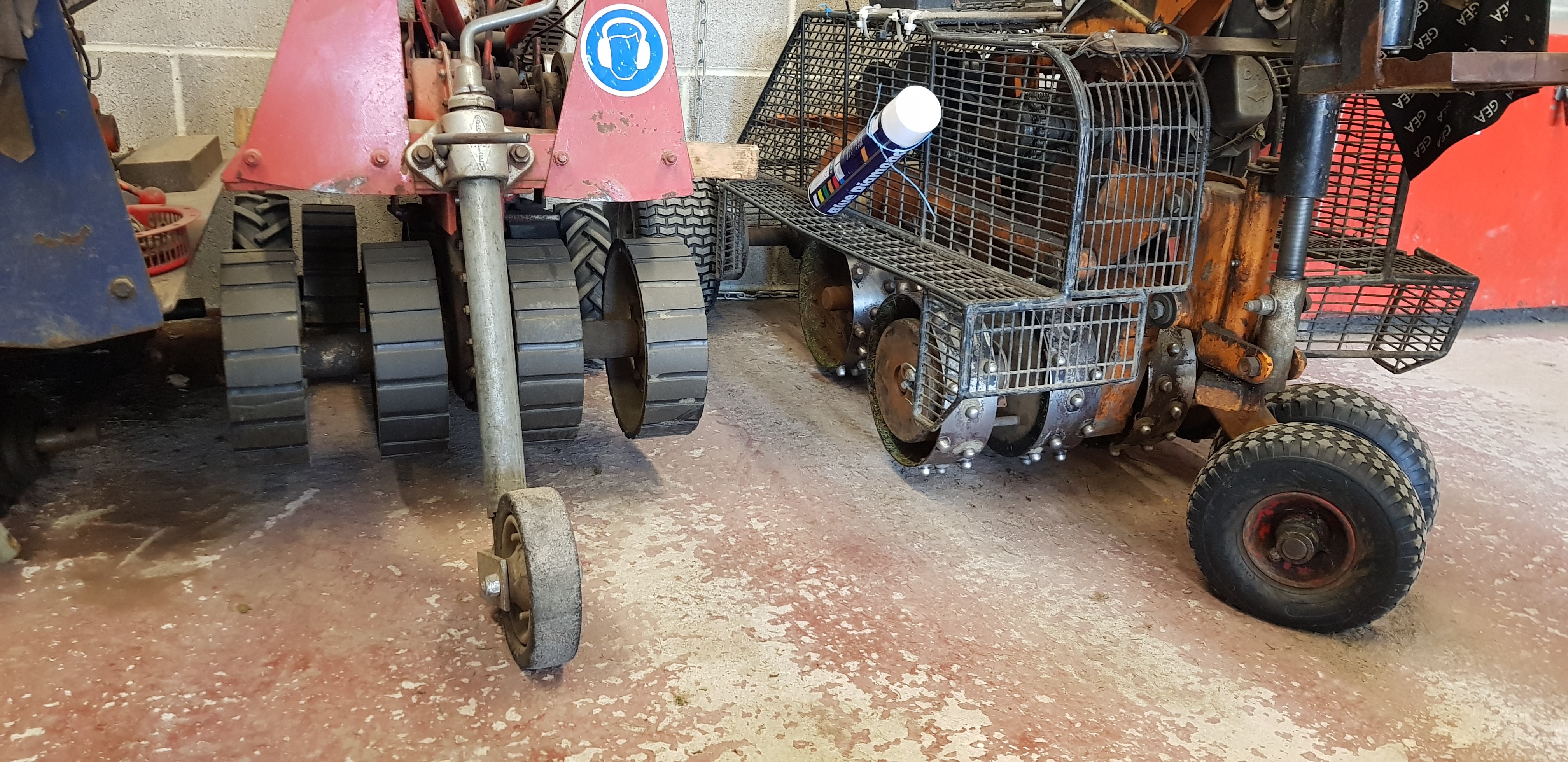 Every year they publish recommended lists, where the varieties are ranked based on performance scores, according to how well they respond to the wear trial they are exposed to. The lists are free and available for all to use.
Performance of the grass in a high wear location, like a sports field, or the ability to ensure adequate "lift" of a golf ball while kept under close mow management are important information for the professional costumer. The visual merit score are also becoming increasingly important. These are refined and specific purposes where grass certainly is not just grass!
This spring DLF breeders visited the STRI facility in Bingley UK, to get their own impression of the performance of the varieties we have registered for trial here. A beautifully located site. This station gives the varieties a tough treatment and a careful evaluation. The plots are well established and treated with the most care in terms of fertilization and soil, but then starts the unpleasant treatment, that separates the weak from the strong. Rubbing and rolling with shoe soles, stamping, tackling with metal studs and, well, these 1 sqm plots are shown no mercy. That is what they are here for!
It is on the STRI list, as on the other recommended lists around the world, a competitive race for the top.
So this is how DLF knows exactly how well the varieties fits in under wear conditions. We prepare for these tests by trying it out "at home" first. We try shade, salt, drought, wear, disease exposure, and many other stresses to ensure each variety has a practical purpose to fill in this world.

The grass varieties we see on the forage, lawn and sports turf market today have come a long way. A new variety on the market has to be an improvement, and that says a lot in 2018.