DLF grass in action on the Olympic golf courses
DLF has supplied grass seed to all greens on the spectacular course that forms the setting for the Men's and Women's Olympic Golf Tournament in Japan.
The golf tournament is well underway, and after four rounds, the winner of the Men's Individual Stroke Play will be found on Sunday. The Women's tournament starts on Wednesday and ends on Saturday 7 August.

Both tournaments are played at Kasumigaseke Country Club northwest of Tokyo. The course is almost 100 years old and has gone through a renovation project in 2016, where parts of the course were re-designed by Tom and Logan Fabio, which included a total greens renovation.

After evaluations and tests of the performance of several varieties under the specific local conditions, 007 Creeping Bentgrass was selected for all greens because of its exceptional density, uniformity, color, and stress tolerance. The golf course superintendent, Mr. Mamoro Shoji (photo), is very pleased with 007 and noted how easy it is to manage and how well it holds up under the summer heat. All reports suggest the greens are in perfect condition and ready for Olympic play, and several players have expressed very positive comments about the grass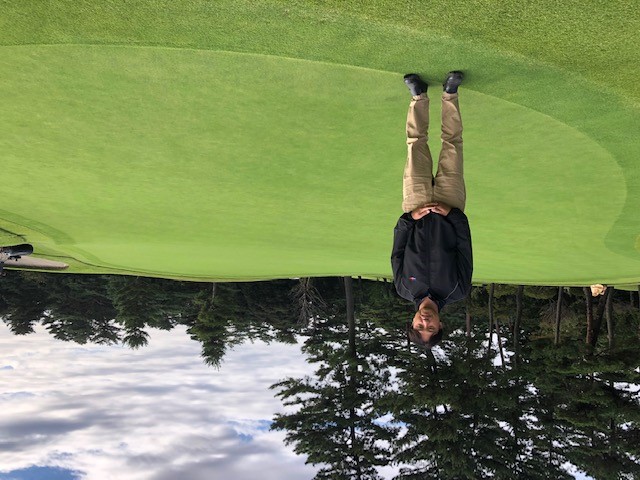 Facts
Creeping Bentgrass can withstand the low cutting height down to 3 mm on greens. Greens are cut daily in high season. Seed production of takes place mainly in the northwestern United States, but DLF also produces bent grass seeds in Denmark. The seeds are tiny, and there are over 13 million seeds to one kilogram.
007 belongs to the absolute elite- "SUPER BENTS" in Creeping Bentgrass and is extensively used in all environments. Superior performance for greens, tees, and fairways. Documented reduced fungicide use due to disease resistance. Excellent wear tolerance and repair. Heat and Cold Tolerance.
Olympic rings Photo: PHOTO BY CHRIS TROTMAN /Getty Images