Food Nation Visitor Centre in Copenhagen
Food Nation has opened a new Visitor Center in Copenhagen, which will kick-start partnerships and collaboration opportunities within the food cluster.
The new center presents Denmark's contribution to research, knowledge and production of food. His Royal Highness Crown Prince Frederik, the Minister for Foreign Affairs and the Minister for Business, participated in the opening together with partners and stakeholders, who were there to support the project. They were presented with some of the projects that Food Nation is working on in collaboration with various Danish companies.
The purpose of Food Nation and the new Visitor Center is to raise awareness of Denmark as a leading food nation. Food Nation thus contributes to increasing Danish food exports as well as the visibility of Danish food businesses and organizations as attractive employers.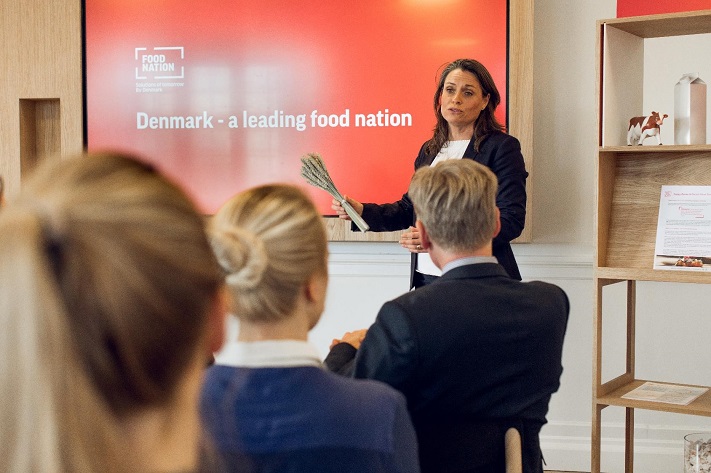 DLF is a partner in Food Nation and contributes to various cases and projects. For example, a research project that emphasizes the increased self-sufficiency of Danish-produced protein from grass to feed, which may reduce the need for imports of soybeans from the other side of the earth. This project can promote the use of grass for food production for the benefit of the environment. Read more about the project here.
You can also read more about Food Nation's New Visitor Center here.