Football season kicking off in drought
All football fans are getting ready for the season – and so are the groundsmen. But the drought in Northern Europe is giving groundsmen a difficult time.

is our tetraploid perennial ryegrass. It is developed to be strong, healthy, deep rooting, and tolerant of stress.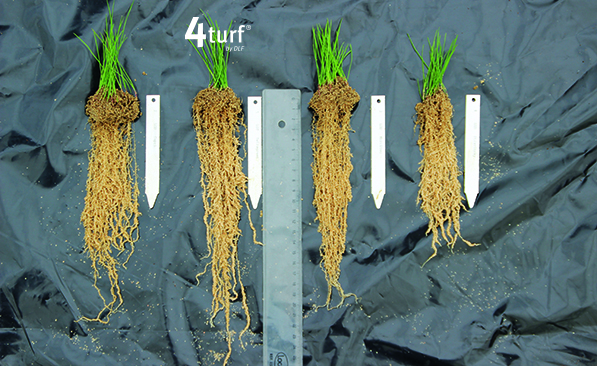 A deeper root system will give the grass access to deeper more moist soils, which have been less affected by evaporation. This will increase the volume of water (and nutrients) available to the grass making it more resilient in drought conditions.
However, 4turf® is not just drought-tolerant, they also recover quicker when the rain returns.
Later in the season 4turf®'s ability to grow at lower temperatures will improve the turfs ability to withstand winter wear and will keep performing when other pitches slow down.
4turf is a part of several turf mixtures used in sports fields and pitches.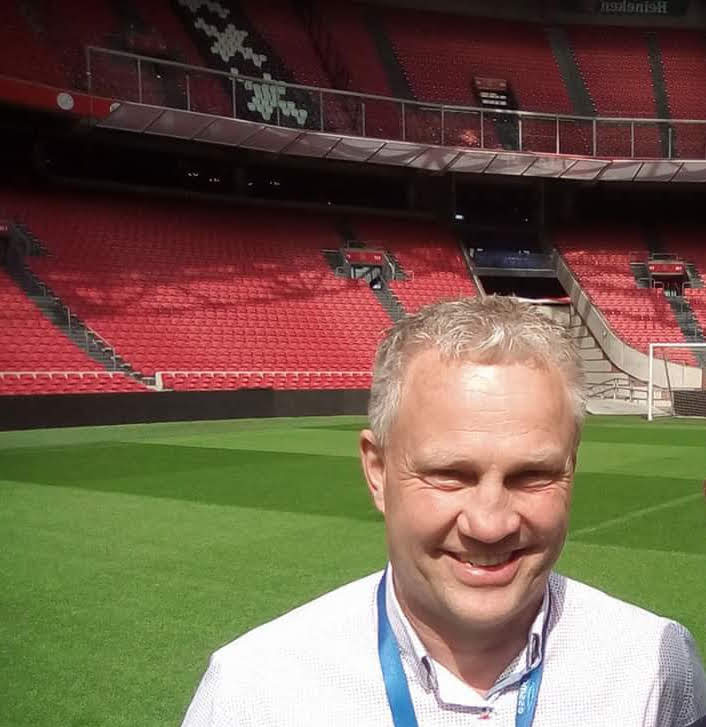 " After the positive noises I heard from England, we started to use mixtures with 4turf for reseeding and overseeding both the hybrid and the traditional sports pitches of Ajax. And with clear results! The rapid establishment and growth of 4turf ensures a good competition with unwanted weed development. Which means less time and energy is wasted to avoid this. Strong disease resistance contributes to a reduced disease pressure and the salt tolerance ensures that it continues to grow well even with the use of salinity water. Also, the diploid and tetraploid grasses are hardly distinguishable by color, even the fineness of leaves of 4turf has gotten much better over the years. The combination of tetraploid and diploid grass ensures a nice and evenly closed pitch. After working for two years with 4turf I am very satisfied with the results "
Martin Brummel
Grounds Manager
AFC Ajax, The Netherlands
Read about 4turf® for sport here