Full-year Financial Report 2020/21
Yesterday, the DLF Board of Directors approved the Financial Report for 2020/21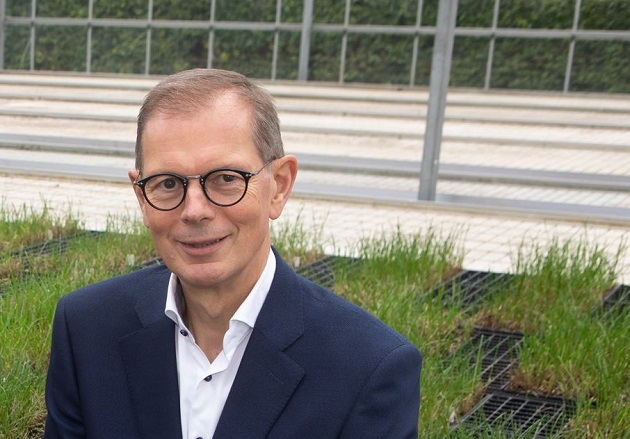 In a comment to the full year 2020/21 financial results and FY 2021/22 forecast, CEO Truels Damsgaard, DLF Seeds A/S, said:
"We looked at FY 2020/21 with concerns. We took some guidance from what happened after the financial crisis but was otherwise left in unknown territory. As the year progressed, it became obvious that things would turn out much better than we first anticipated. I would like to stress that our employees in the plants all over the world have stood by the company and are the true heroes of our performance. Under difficult circumstances, they kept the operations going and secured that we got the crop in, got it processed and got it delivered to our customers. A big applause to everybody, not just the operational teams, but everybody through-out the DLF organisation.

Especially the turf business flourished during a difficult year. Lockdowns and travel restrictions left so many people at home. Gardens are well-dressed everywhere. Golfers took a second round now they had the time. This huge demand spilled over to the whole market. It came as a bit of a surprise that was not planned for. Coming into this season 2021/22, we are facing certain shortages. Those shortages are not only the result of unanticipated demand, but also of a poor harvest in certain places due to drought and pests. It is a challenge to secure seed for our customers everywhere. On the back of the price evolution of commodities, being agricultural commodities or otherwise, we are also facing a pressure from all sorts of cost increases. These need to be passed down the value chain to secure the profit.
Looking into FY 2021/22, we again are taking a prudent approach to our forecast. Markets are generally healthy. Seed availability may become a limiting factor for revenue growth and, together with the increase of cost prices, we have to manage those parts carefully. Especially in Australia, we are looking to initiate certain programmes to improve performance. In South America, we are now entering the final stages of the restructuring programme, and we are seeing positive results in terms of financial performance."
Financial highlights of the DLF Seeds Group for the period 1 July 2020 to 30 June 2021:
Revenue: DKK 7,536 mill. (DKK 7,437 mill.)
EBITDA: DKK 700.9 mill. (DKK 587.0 mill.)
EBIT: DKK 538.0 mill. (DKK 406.6 mill.)
Profit before tax: DKK 486.3 mill. (DKK 320.9 mill.)
Profit after tax: DKK 353.6 mill. (DKK 226.9 mill.)