Get the best seeds and science with ForageMax
Created and developed on science, know-how and experience we have created mixtures of grasses, clover and alfalfa, which will fit different conditions and challenges and give the optimal combination of quality and yield and you will find all these mixtures in our latest ForageMax catalogue.
Maximise your protein production with clovers and DLF Alfalfa
In the ForageMax® catalogue, you can read about how to maximise the protein content with red and white clover, and also DLF Alfalfa, which was launched recently and with several high-performing varieties.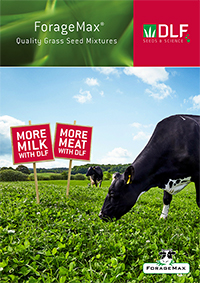 Festulolium – two types, each with improved performance
High-performing grasses are also an important topic in the new catalogue. Read about the two types of FESTULOLIUM; ryegrass type and tall fescue type. Each type has its own specific qualities. FESTULOLIUM – ryegrass type gives you a high-yielding, persistent grass whereas FESTULOLIUM – tall fescue type provides you with high persistency combined with high digestibility.
Boost the grass growth
Even high-quality grass seed from DLF can be boosted further by using ProNitro®. ProNitro® gives the seedling the best conditions right from the start by having fertilisers placed where it is most needed – right on the seeds.
Get a good overview of our mixtures
We hope you will enjoy reading our catalogue and please note that you can tear off the page with the mixture compositions and hang it on your wall.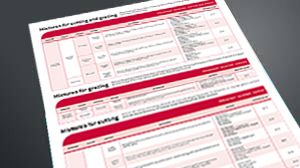 You are always welcome to contact us or your local DLF seed supplier if you want to hear and learn more about our grasses, clovers, DLF Alfalfa, and best practice in forage production.