How to score the best Smooth meadow grass varieties
It can take more than 10 years and up to 1 million Euros to bring a new smooth meadow grass variety to the market. It's a complicated species in terms of breeding because it's' aposporous pseudogamous facultative apomict.'
Poa pratensis - also known as Smooth-stalked meadow grass, Smooth meadow grass and Kentucky bluegrass, is among the most popular choices for lawns, golf courses and sports pitches as it guarantees a strong surface. As a cool season grass, it is widely spread over Europe, the cooler regions in North America, many parts in North Asia and some other countries around the world.
Smooth meadow grass is somewhat different than many other grasses when it comes to plant breeding and development of new varieties. The magazine, European Seed, have consulted leading plant breeders to hear about the breeding goals and challenges in working with this complex plant.
DLF plant breeder, Henk van der Aa, has contributed to the article with his expert knowledge from many years breeding experience in Smooth meadow grass for us to get more insight in this speciality. Read the article here.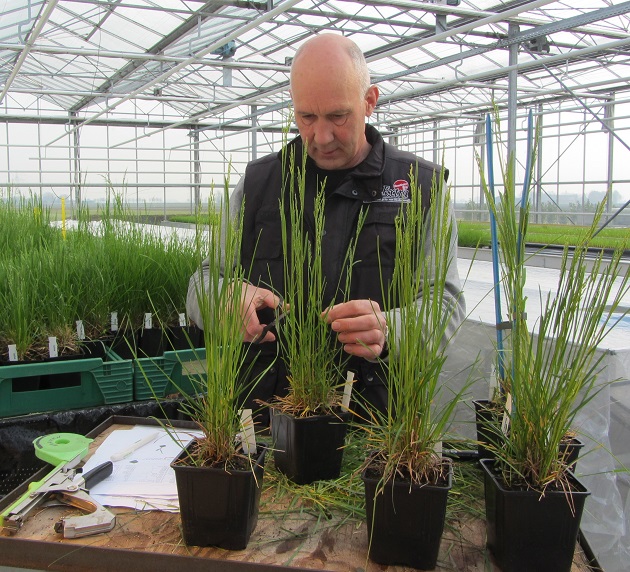 Source: European Seed (https://european-seed.com )