IGCA holds annual Congress in Denmark
DLF-TRIFOLIUM gave 170 delegates from the annual International Garden Centre Association congress a tour of the state-of-the-art DLF facilities in Odense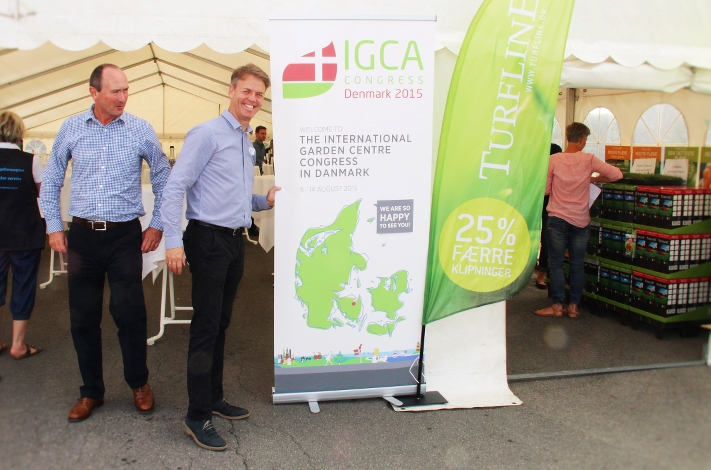 The International Garden Centre Association's (IGCA) annual Congress is currently underway in Denmark. The annual Congress runs from the 9-14 August and DLF-TRIFOLIUM is proud to take part of the annual event. As part of the scheduled program 170 IGCA delegates from 21 countries visited the DLF site in Odense on 12 August, where Søren Halbye, CCO in DLF-TRIFOLIUM, gave the opening speech and welcomed the visitors to the DLF facilities. The participants enjoyed a glass of champagne and a light lunch in the beautiful weather and afterwards the delegates took a tour of the facilities, where they followed the production process from single grass seed varieties to sales ready grass seed mixtures.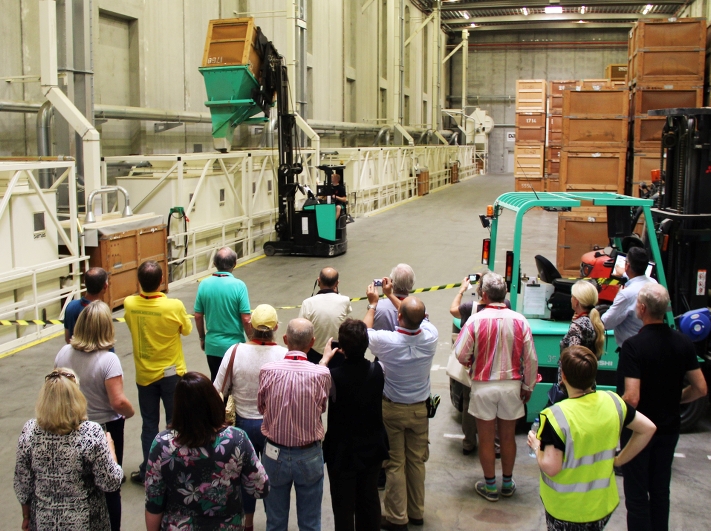 Guy Jenkins, Consumer Manager in the UK, had the opportunity to meet several customers at the DLF tour. "We are honored to host the IGCA delegates, getting the opportunity to show how we produce our grass seed products. The production set-up in Odense is both efficient and lean and make a perfect match for the challenging consumer market," he said after the visit.
The IGCA Congress also includes a multitude of visits to historical gardens and castles around Denmark as well as visits to several of the most famous tourist attractions. Fortunately, the otherwise unpredictable Danish summer weather has been perfect for garden strolls and taking in the beautiful Danish countryside.
Click here to follow the Congress on IGCA's Facebook page where you can also see more pictures from the visit at DLF.