League clubs against re-introduction of artificial turf
The Football League has confirmed that its clubs have decided against the re-introduction of artificial surfaces into the League's competitions.
A Football League spokesman said: "Over the last 12 months, League clubs have debated the issues relating to the re-introduction of artificial playing surfaces on a number of occasions. Having considered all the available information and having heard from relevant experts at last week's meeting, clubs have reached the conclusion that they do not wish to pursue the matter any further, as a majority of them prefer to play their matches on grass pitches."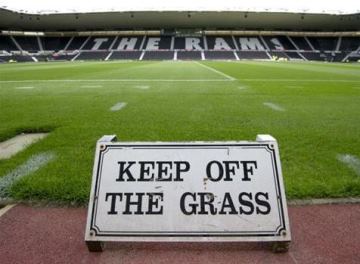 Press Release from The Football League, Image: Derby Stadium, by Tim Goode/EMPICS Sport