Looking for spring growth in grass? Look for Festulolium
Early spring growth in grass is worth a lot of money as it can give cattle or sheep a very early start in the grazing field. Grasses begin growth in spring at very different times; among the earliest are Festulolium of both Tall fescue and Ryegrass types. Festulolium delivers a considerable amount of high quality forage in a period when Ryegrass is just beginning to wake up from winter.
Read more about Festulolium here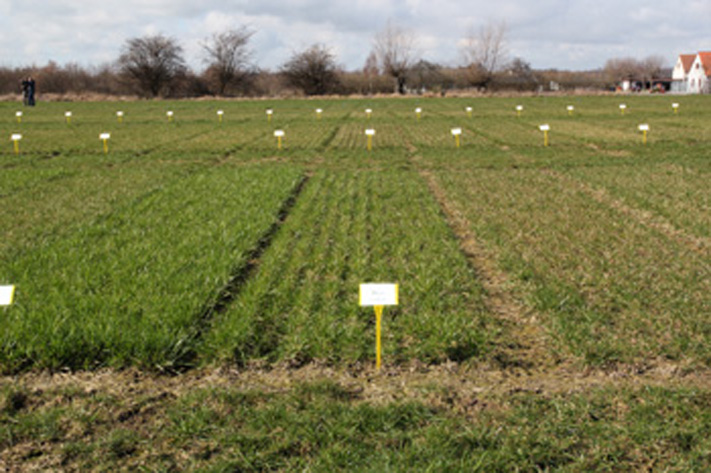 *Picture showing three plots of grass in early spring. From left to right: Festulolium, type Tall fescue; Festulolium, type Ryegrass and late tetraploid Perennial ryegrass.