Man Utd and FC Midtjylland clash on DLF grass
DLF will play a significant role in the two knockout bouts between Danish champions FC Midtjylland and Premier League big shots Manchester United, as both 'battle scenes' are covered with DLF grass.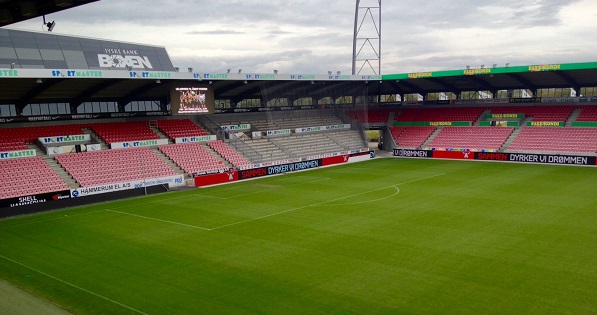 FC Midtjylland and Manchester United are both among the final 32 teams of the Europa League. Thursday night the two clubs face off at the MCH Arena (picture) in Herning, Denmark, in a game where both clubs will be striving for a good result before the second leg at Old Trafford a week later.
Both teams should feel quite at home on the pitch during the two games, as both the MCH Arena and Old Trafford are covered with the finest quality turf grass from DLF. We look forward to two exiting games and wish both teams good luck.