Raise farm yields and speed up pitch recovery
Every year we launch a number of new varieties for turf and forage. Subscribers of our newsletter get this info directly in their inbox.
Our plant breeders are constantly working to improve our grasses to benefit of your business. In our next newsletter you can, among others, read about the new varieties for turf and forage that we are launching. Next issue of the newsletter will be out soon. If you want this latest information, sign up now.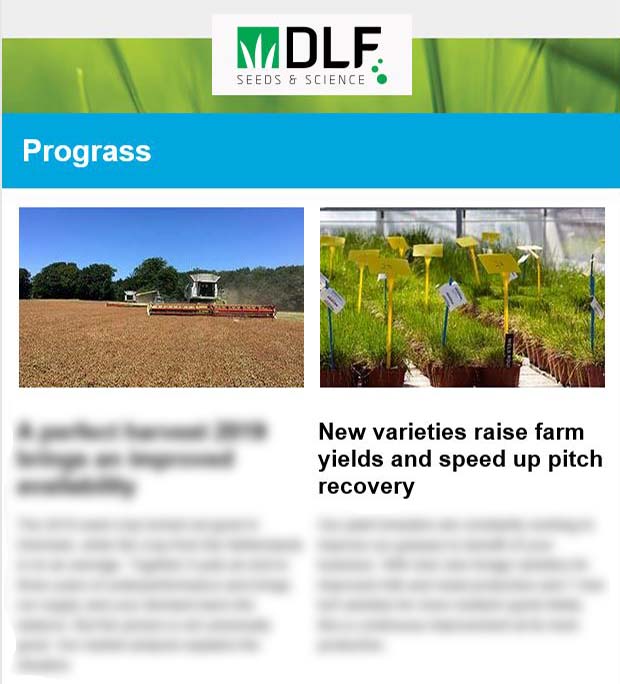 By signing up to our newsletter, you'll be among the firsts to get updated on the latest news and innovations from DLF. Be the first to know – sign up here.