The lawn is a hit in Corona lockdown
We have a lot more home time in connection with the Corona lockdown. And the extra time is spent on do-it-yourself tasks. But which tasks are the most popular with consumers? A British investigation has now lifted the veil.
Draper Tools, a UK distributor of tools for professional and private consumers, has asked 2,000 adults what they think are the most meaningful do-it-yourself projects while in Corona lockdown.
It has resulted in a top-40 list of the most popular chores, from cleaning up the garage and toolbox to painting tasks and outdoor chores in the garden
The highest scoring activity is planting seeds, bulbs and plants and lawn mowing takes second place on the list.
Further down the list are activities such as weeding, sowing grass seeds and laying grass turf.
As grass seed supplier for DIY markets, DLF sense, when many garden owners choose to use the extra home time to take care of the lawn.
"We have found that boxes of grass seeds have disappeared from the shelves of the DIY markets at a good pace in several European countries, and we are of course pleased with this," says Søren Halbye, EVP at DLF. "Throughout the spring, our employees have been extra busy producing and sending fresh supplies of grass seed to customers."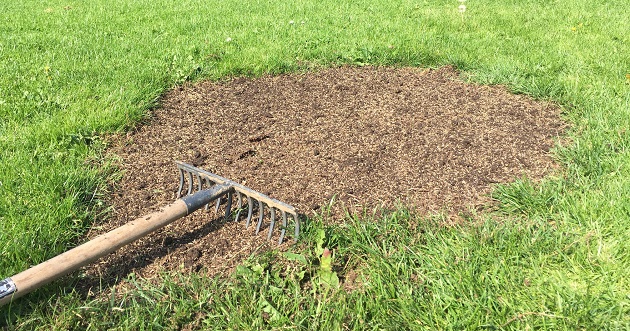 Here is the list
TOP 40 MOST SATISFYING DIY JOBS
1. Planting seeds, bulbs or plants
2. Mowing the lawn
3. When flatpack furniture slots perfectly into place
4. Weeding
5. Jet washing the patio
6. Painting with a roller
7. Hanging up a picture perfectly
8. Painting a fence
9. Painting the final layer of paint
10. Oiling a noisy hinge
11. Stripping wallpaper
12. Filling in holes with polyfilla
13. Polishing surfaces until they shine
14. Fixing something with glue
15. 'Cutting in' - perfect lines when painting
16. Getting wallpaper perfectly lined up
17. Trimming a hedge perfectly
18. Getting a shelf perfectly lined up
19. Hammering nails into wood
20. Smashing down walls
21. Using a drill
22. Organising tools
23. Successfully removing a screw which has lost its thread
24. Using power tools
25. Sorting through a massive pile of screws/nails and finding the one you need
26. Using a tape measure
27. Sanding wood
28. Sawing wood
29. Varnishing furniture
30. Cleaning paint off a paint brush
31. Fixing a crooked shelf
32. Laying grass seed
33. Using sealant
34. Cutting a tile so it fits perfectly
35. Plastering to a smooth finish
36. Laying grass turf
37. Planing wood
38. Fixing a wonky floorboard
39. Perfectly laying a patio
40. Watching paint dry
Source: MSN Lifestyle