Two strong breeding profiles to DLF
DLF updates its breeding program in New Zealand and Denmark with two strong breeder profiles. Autumn season took off with the exciting start of Marcelo Carena as senior breeder in the NZ team, and Sabrina Rasmussen as turf breeder in the DK team.
By joining the DLF breeding team in New Zealand, former professor at Plant Sciences Faculty, Dakota State University, Marcelo Carena, has opened a new and exciting chapter in his book of crop breeding. For more than sixteen years, he has been leading the corn breeding program of the Faculty, releasing over 90 different varieties. Yet, he is looking much forward to start breeding grasses. Having invented new high throughput breeding methodologies for genetically complex traits and lead the coordination of field trials across numerous locations, Marcelo is well prepared for any challenge in grasses.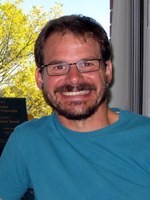 Marcelo is familiar with conditions in New Zealand, as he has already worked with public and private New Zealand co-operators for the past eight years. During this period, he looked into winter nursery production needs in the North Island, and screening for abiotic stresses and farm quality protein needs for the dairy industry in the South Island.
Tom Bruynel, General Manager, DLF Seeds NZ, is looking forward in having Marcelo onboard; "With a strong profile like Marcelo, who is well acquainted with New Zealand farmer conditions, we will be able to target our breeding effort very efficiently towards the New Zealand market".
Across the globe, at the Danish breeding station, Christian Sig Jensen, Head of Turf research, is also very excited about the new turf breeder, Sabrina Rasmussen, who has an efficient tomato breeding career at Rijk Zwann in her bag.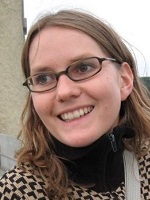 After finalizing her MSc in in Agricultural Development from University of Copenhagen in 2011, she moved to Tanzania, where she pioneered the open-field tomato breeding program. Before that, she was engaged in several projects for private corporations and for the United Nations Environmental Program.
"Sabrina has substantial experience in setting up new breeding systems, finding appropriate testing sites, and in establishing valuable customer relations. So, I am really happy to welcome her onboard our European turf program", says Christian. Sabrina will be in charge of breeding fine fescues, bent grasses, and timothy.