When skiing goes green
When Copenhagen's new ski slope, Copenhill opens this weekend, you can get the chance to experience the magic of skiing on green grass.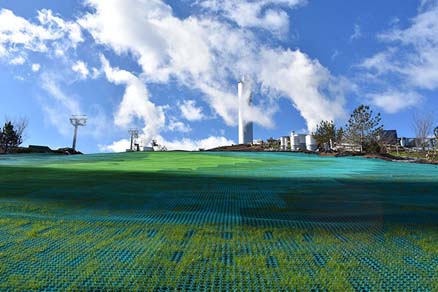 The creative thoughts have had free play when Amager Resource Center (the incineration plant) was designed. It is clearly shown in the architecturally beautiful building, where waste management is thought of in a whole new way and where functionality is merged with pleasure.
This has resulted in Copenhagen's first ski slope with several trails of different difficulty levels, which can be used all year round - even during the summer. If you are not into skiing, there are also hiking and running routes on the sides of the hill.
How do you actually make a ski slope in a capital?
The ski slope is built on top of the incineration plant. First, a special nutrient-rich growth medium of 25 cm, in which the grass seeds are sown, is added. Masterline mixture is used, because the grass must be able to cope with many different climatic influences such as hard wind, winter desiccation, wear, sun and shade.
Sewn with grass roots
When the grass seeds are sown, they are covered with a thin, perforated cloth that the grass will grow through. Finally, ski mats are put on top - these are the green mats the skis glide on. They continuously get watered, so the skis will get good speed.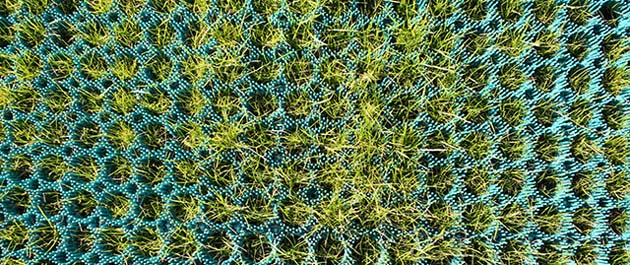 The grass seeds have come in really well in the holes in the ski mats.
The grass solution is chosen because the grass roots holds the entire surface in place. At the same time, it gives the ski slope a beautiful, natural look. The grass seeds were sown in late autumn 2018 and at the end of March, they have come in really well in the holes in the ski mats.
Out of the ordinary
Do you also have a project a bit out of the ordinary? Let us help you find a grass solution that suits it. Contact us here.