Women's European finals 2017 on smooth, tough and natural grass
Celebrating the high quality and well performing pitches of the Champions League final in Cardiff and the Confederations Cup in Russia, this summer of football top events now finishes with the Women's Euro finals in the Netherlands.
The 16 national football teams will be playing all the matches on natural grass. Overseeding the pitches is an important part of preparation work to provide the dense green ground cover that has to be tolerant to wear and tear. The pitch should make a uniform and smooth grass carpet for the players to support the technical and physical game. Not to mention, that the tournament pitches have to look perfect on the television screens for the TV audience.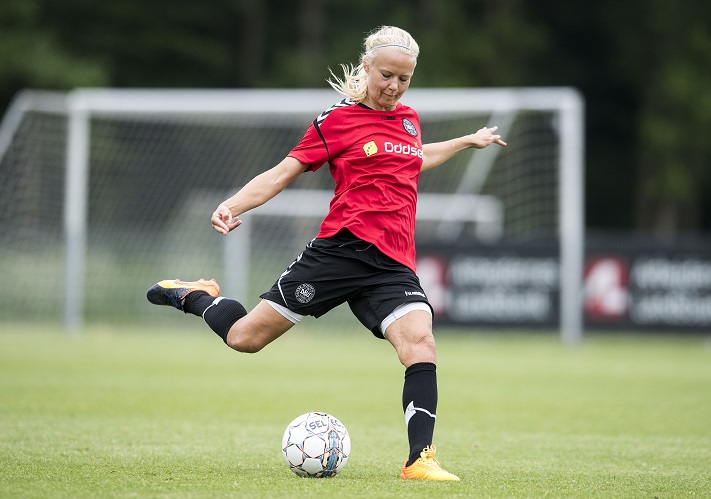 S

o it is no surprise to learn that DLF turf varieties are very well represented as the overseeding solutions in most of the Dutch stadiums and training pitches. Top performing turf perennial ryegrass varieties and our exclusive 4turf
®

varieties has been important components in prepare the Dutch pitches. We wish the very best of luck to the participating teams – and success to the Netherland's groundsmen involved in the Womens finals.
Between 16 July and 6 August, 16 European national teams will play 31 matches at seven Dutch stadiums. The matches will be played in Breda, Deventer, Doetinchem, Enschede, Rotterdam, Tilburg and Utrecht.